Welcome to the new Ohio Soy Tomorrow program! The farmers on the Ohio Soybean Council Board of Trustees are committed to engaging the entire soybean value chain in moving our industry forward. We are excited to launch this new program and we value your ongoing input. Ohio Soy Tomorrow will be focused on bringing you the latest on soybean industry trends, opportunities and challenges, and providing you with the ability to contribute to the success of the entire Ohio soybean industry.
Trending in the News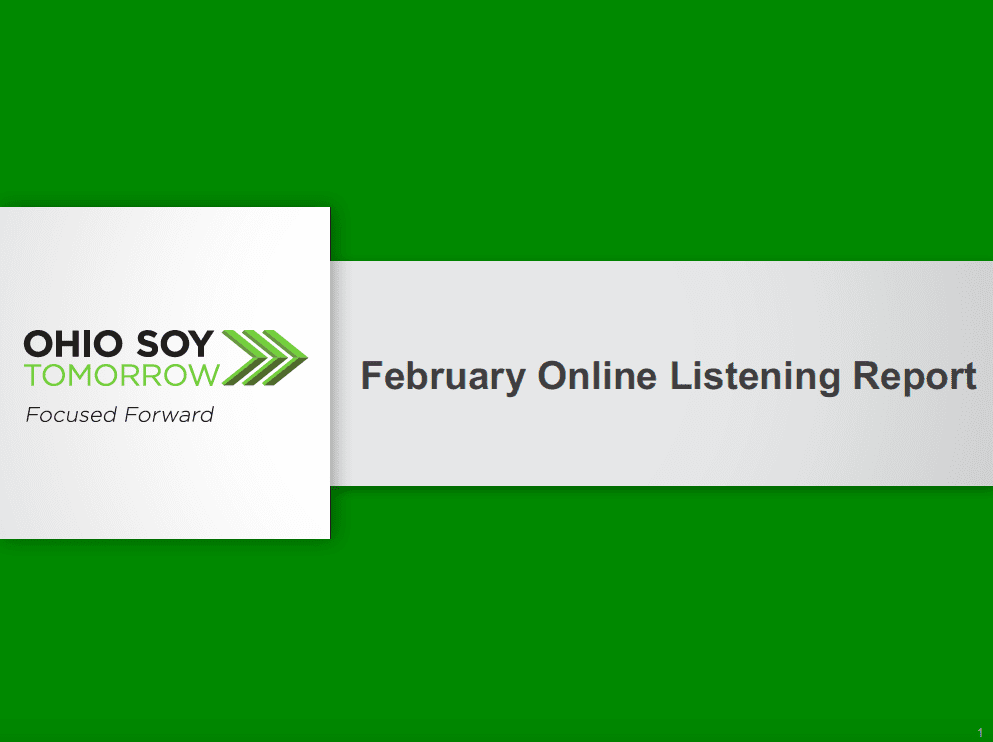 Check out this February online listening report. Online listening is the process of monitoring digital conversations to understand what people are saying online. We have been tracking topics like GMOs, Water Quality and Sustainability. Click here for a detailed report.

Several market challenges and opportunities that the soy value chain will need to consider  over the next 5-10 years are discussed. Read more here.

Overall, global meat consumption is projected to increase more than 4 percent per person over the next 10 years. Read more here.

The USDA has projections for the food and agriculture sector. Read more about the projections and trends here.
Background Information
Ohio Soy Tomorrow replaces the Ohio Soy 2020 program, in which many soybean industry stakeholders participated. The Ohio Soybean Council Board established the Ohio Soy 2020 program in 2007 in an effort to drive collaboration among industry leaders, and it was successful for many years. Recently the OSC Board decided to revamp the program and take it to the next level, in an effort to enhance the value it brings to the soybean industry. Ohio Soy Tomorrow will provide you with access to current information on industry trends and insights into the direction the soybean industry is going, including regular trend updates, cutting edge industry research, a live news feed, and an informative electronic newsletter.