Despite large expenditures for weed control, losses due to uncontrolled weeds in U.S. crops still exceed $8 billion annually.1 So what can Ohio soybean farmers do to minimize losses? Dr. Mark Loux, extension specialist in weed science at The Ohio State University, says that when farmers go out into their fields and scout for weeds, and then implement different strategies to control them, they are practicing integrated weed management. And integrated weed management is the key to more profitable soybeans.
12015 Weed Control Guide for Ohio, Indiana and Illinois. osu.edu/osuweeds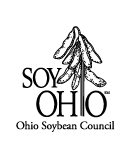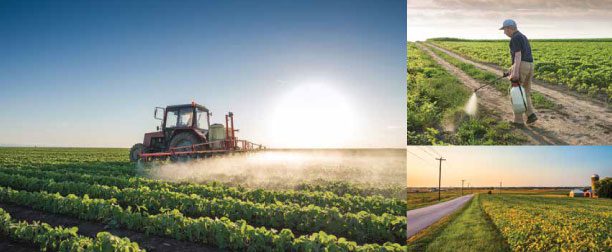 INTEGRATED WEED MANAGEMENT:
WHAT IT IS. WHY IT'S IMPORTANT.
According to Mark Loux at The Ohio State University, integrated weed management (IWM) is the control of weeds through a long-term management approach, using the full arsenal of weed management tools at your disposal. There are many methods of weed control that are effective if applied at the correct time, Loux points out. Crop rotation, for example, aids in controlling weeds by allowing rotation of herbicides as well as crops, and by providing the opportunity to plant highly competitive crops that prevent weed establishment.
Other management practices supported by OSU include:
Narrow row spacing (15 inches or less) for soybeans
Proper planting date and seeding rate
Controlling weeds in non-cropland areas, including fencerows, drainage ditch banks, and rights-of-way
Not spreading manure, hay, or crop residues contaminated with weed seed on cropland
Cleaning farm machinery between fields to avoid transport of weed seed, rhizomes, tubers, and rootstock
IWM IS PART OF SUSTAINABLE FARMING.
The word "sustainable" is on many people's minds today, from food buyers and processors to consumers. While many are willing to give farmers the benefit of the doubt when it comes to using a certain amount of pesticide to protect crops, they also want to know that farmers are doing everything they can to stop weeds using methods that don't rely solely on chemicals. Loux encourages Ohio farmers to report the results of their weed scouting to OSU via e-mail at loux.1@osu.edu or by calling his office at 614-292-9081.
YOUR SOYBEAN CHECKOFF DOLLARS AT WORK
The Ohio Soybean Council was founded in 1991 to manage the Soybean Promotion and Research Program, more commonly known as the soybean checkoff. This report is the second in a series on soybean management best practices designed to get information from university researchers to soybean growers across the state as quickly as possible.
This information brought to you by Ohio soybean farmers and their checkoff.