Tariff Side Effects Becoming Clearer
August 28, 2018 Ohio Soybean Association
Since China — the largest importer of U.S. soy — announced its plans for retaliatory tariffs for the United States in April, soybean growers have been in a kind of limbo, unsure of how exactly the tariffs will affect this year's prices. But the numbers are starting to come in. Soybean futures on the Chicago Board of Trade dropped 14 percent in June, the largest loss in four years.
Current soybean prices are falling below $8.50 per bushel, which is far below the $9.70 break-even price for producing soybeans, according to Sam Custer, Darke County OSU Extension educator. For Ohio, this would account for a decrease of roughly $241 million in the value of soybean exports, according to a report from The Ohio State University. This drop in demand is sharply contrasted by a healthy  supply — U.S. farmers planted one of the highest soybean areas on record this year.
But with no end to the tariffs in sight, Ohio farmers are left to deal with the brunt of the economic fallout. Some help comes in the form of a $12 billion relief package, which would be distributed three ways: Direct payments to farmers to offset lower prices resulting from retaliatory tariffs, direct commodity purchases by USDA, and funding for a temporary program similar in purpose to the current Market Access Program (MAP) and Foreign Market Development (FMD) programs. The aid is meant to be a temporary solution for farmers that will simultaneously give officials time to negotiate.
According to Ohio Republican Senator Rob Portman, farmers may lose long-term access to foreign markets if the trade war continues. "The best answer is more markets," Portman said about the aid program. "Farmers want trade, not aid. But for the short term, this will help get some farmers through a difficult period. One would hope we would be able to work something out with China
during this interim period."
Ohio Democratic Senator Sherrod Brown has said tariffs are necessary to combat unfair Chinese trade practices and will secure American jobs in the long run. Sen. Brown does believe, however, the tariffs should be more direct. "I want them to focus on China, and I want to make sure that we don't play off farmers. I said this to the President in my first letter to him back when he was just President-elect in November of '16, don't play off farmers against industry, don't play off farmers against a steel worker or a chemical worker in the Ohio Valley," Sen. Brown said.
Members of the Ohio Soybean Association traveled to Washington, D.C., in July to educate Ohio's members of Congress about the importance of the soybeans for Ohio's economy and how these tariffs could affect Ohio's farmers. On a national level, the American Soybean Association continues to advocate for free trade and open markets. ASA is calling for a longer-term strategy to alleviate mounting soybean surpluses and continued low prices, including a plan to remove the harmful tariffs.
---
Ryan Rhoades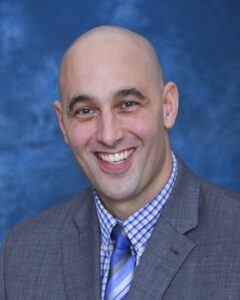 Marion County, Ohio
Before the tariffs, we were at 67 percent sold on corn for 2018 and for soybeans we were at 48 percent sold. The average price per bushel for corn sold was $4.19 and $10.25 for soybeans. As it stands, today the current market price for this December, sold corn is $3.61 at Poet Biorefining-Marion, OH (Ethanol Plant). For soybeans in October delivered to Smithfield Grain Morral, OH, the price is $8.13. When you do the math there are 51,000 bushels we have left to sell if we have a good crop. So we are potentially seeing a loss of revenue at $108,120 for soybeans. For corn, the loss is roughly $31,000 on those remaining bushels unsold.
I cannot stress enough that if this continues and our export markets evaporate, young producers like myself WILL NOT have much of a future in production agriculture.
---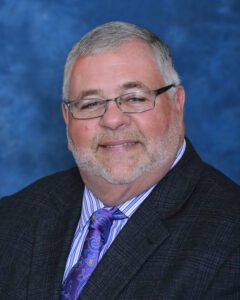 Bret Davis
Delaware County, Ohio
I am a fifth-generation farmer in Delaware County, Ohio. I got into farming out of high school by going into business with my uncle and father. We currently farm 3,400 acres in Delaware County, Ohio. For 2018, we planted 1,630 acres of soybeans. We've already seen a direct impact of the tariffs. We've lost about $200,000 in equity for the growing soybean crop in the last 60 days because the price is at or below production price. Long term, if we don't have open markets, we won't have the ability to market crop for the next five to ten years because of market uncertainty. We appreciate the Administration's efforts on the assistance package, but we don't want a hand out — we want a free market to sell our crops. If the farming economy isn't profitable, less can be spent in the community, like with local businesses, 4-H, FFA and other donations.
---
Jeff McKanna
Hancock County, Ohio
I am a fourth-generation farmer with farms in Allen, Hancock and Putnam counties, where my family has farmed since 1906. This year, I planted 325 acres of soybeans. I would estimate that the tariffs will cost me about $80 per acre in revenue, meaning that I stand to lose $26,000 for our farm this year. The tariffs and the potential trade war create an environment of uncertainty, and therefore longer-term planning is put on hold or done with great reservation. I remember the long-term impact of the 1980 Grain Embargo and what happens when markets are disrupted in a substantial way.