Diversification in a Changing Market: Could You Be a Specialty Grower?
December 28, 2018 Ohio Soybean Council
By Kayla Weaver
U.S. farmers deal in a world market, it's no longer just about what a neighbor needs or if grain can be shipped to livestock operations in other states. The market for U.S. soy also depends on what people on the other side of the globe are having for dinner.
The steady demand for U.S. soybean exports has been largely favorable over the years, but with recent political decisions and record yields sending prices a bit lower than desired it may be the right time for farmers to consider adding a new aspect to their operation with specialty beans.
The learning curve that is involved with transitioning to a new growing practice can be daunting to some farmers, but Ron Burns, a young farmer in Union County, believes it was worth it when he made the decision to add some acres of organic soybeans to the family's operation as a way to build their bottom line and allow him more opportunity on the farm.
"The goal on my farm is to always raise a healthy plant while increasing in profit. When I graduated from Ohio State, I wanted to be more involved and farm with family and neighbors. When you start looking at the profit potential per acre on soybeans acres, it takes careful marketing to make crop plans work well," said Burns. "So, I started looking at organic as a way to grow the profit potential long term and give create a better diverse operation."
Before he got started, Burns put pencil to paper and explored the different scenarios with realistic goals for yield potential and additional premiums available for specialty beans. Five years ago, after gaining a lot of information, and an agreement with a neighbor who already had a small amount of organic certified ground, Burns began his adventure in organic soybeans, corn and wheat.
"That first year was a learning curve where timing was the hardest part. With all the other things going on with a farm you might think something can wait a day, but you must be timely with every step. The first couple weeks tend to be very critical—weed elimination and suppression—but then, so is the whole season," Burns said.
In addition to the organic acres, Burns works with his father on more than 1500 acres of conventional crops. Comparing the two growing practices he notes that organic beans have required more attention to detail and some additional time for weed management, which is largely based on being timely with tillage and getting a cover crop established quickly after harvest or completing tillage before any weeds have gone to seed.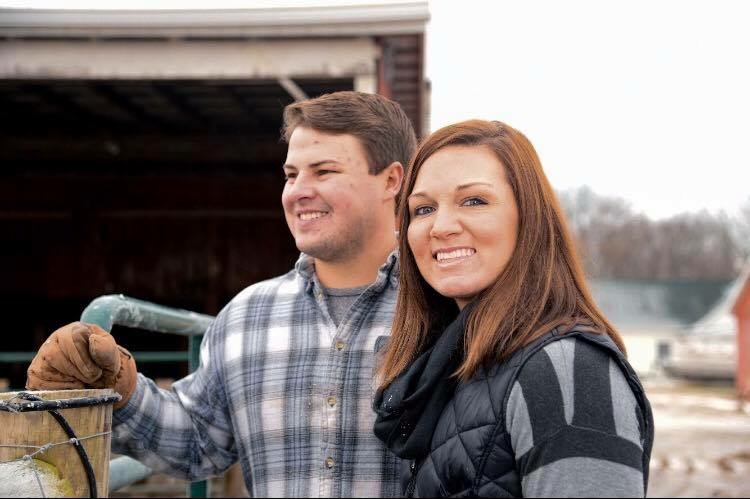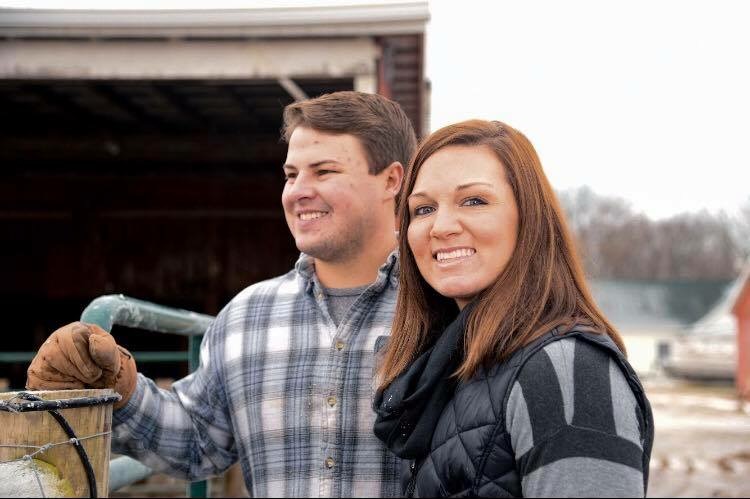 "It's intense on the paper work. You have to document your plan for the year ahead of time and all your activities in the field—the rate for nutritional fertilizer, seeding, and everything has to have records to back it up," Burns explained. "Then with the equipment, it must be thoroughly cleaned to prevent cross contamination if used for other than organic practice. I've recently started adding a few pieces of dedicated organic machinery to help eliminate that risk."
The yield gap between conventional and organic beans has at times been rather noticeable, but Burns has plans to keep improving and close that gap while taking advantage of the growing demand in local markets. Markets like Kalmbach Feeds, which supports Ohio soybean farmers when they buy ingredients for chicken feed and other feed rations they use — as well as NaturePure, an organic layer farm, that utilizes the origination of raw soybeans and use of soybean meal. There's also an additional premium on food-grade soybeans for human consumption that Burns has his eye on in the next few years.
"To remain successful, we must not be afraid of failure, keep pencil sharp and diversify. I was able to purchase more land, 80 acres this summer, due to diversifying my operation. If organic sparks your interest, reach out to myself or someone local you know who has successful organic operation, and think about starting with treating a portion of your land, one pass or X number of acres, for your trial. I don't know all the answers, but I'm in constant conversation with other producers and continue my own on farm trials towards improved practices."
For farmers who are looking to diversify, Ohio has many different opportunities for soybeans that are organic, non-GMO, food grade and more.
One of those facilities is Rogers Grain, a Covington-based elevator that has been around for more than 60 years. After looking at the changes taking place in agriculture, they decided to get into new ventures and bring new markets and opportunity to the area, not only for the longevity of their business but the health of farming operations in their community.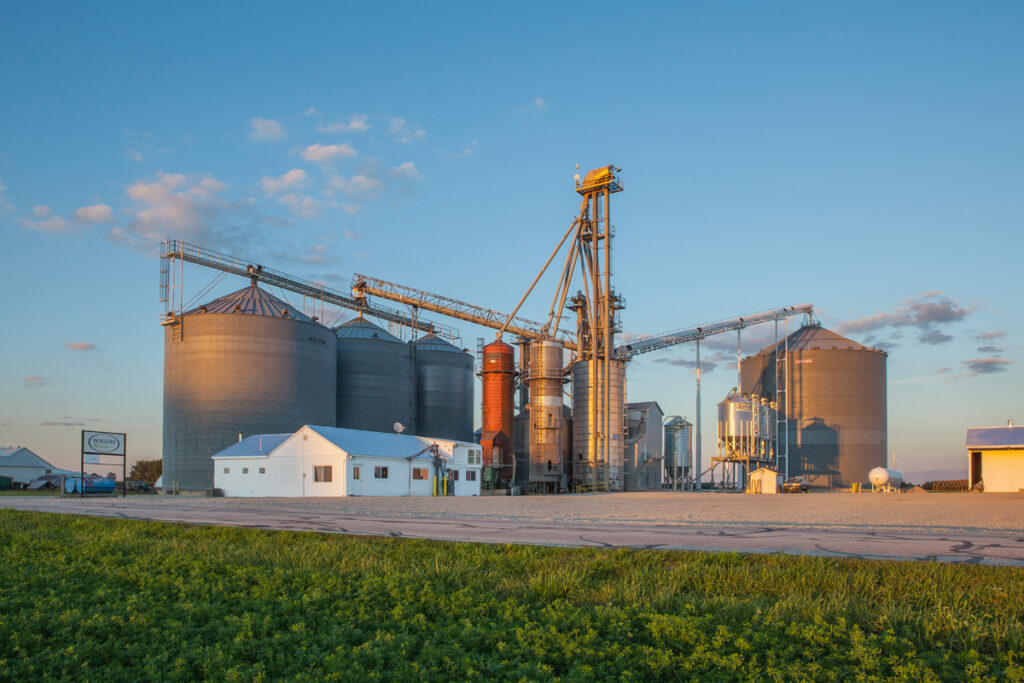 "Five years ago, we started contracting growers to raise non-GMO soybeans for us. It started primarily with Miami and Darke counties and surrounding areas but has grown tremendously in recent years. Our current footprint reaches from Cleveland to Louisville, and Indianapolis to Columbus, Ohio," said Adam Deaton, customer service and producer relations manager for Rogers Grain.
The elevator's main business is food grade, non-GMO soybeans for export into the tofu and miso markets. Working with roughly 300 producers across all operations, they condition the soybeans and pull anything that is off color, split, off size or otherwise undesirable and export primarily to Japan and the Asian market for further processing into food products.
"We've taking a grass roots approach. When most farmers are dealing with large conglomerates, we've tried to bring the customer service piece back into grain merchandising, bringing back that local elevator feel. We've ran ads, made a lot of phone calls and farm visits, attended trade shows and partnered with a few other elevators for delivery points in Delta, Ohio, and Columbus, Indiana, to get more producers," Deaton said.
Deaton admits there is a small group of producers simply chasing the premium, but there is also a small group that truly believe in the non-GMO side of production; however, the majority are producers looking to diversify their operation and capitalize on a local opportunity.
"Some producers are yield driven, but after looking at the numbers most understand they are gaining more with the premium then they lose from any yield gap. The biggest factor is the environment; in a year with low-stress, non-GMO beans will perform as good as, or better than, conventional. In a high-stress season you may see more of a difference. Some of the defense or disease packages for the non-GMO food grade varieties are a little lighter because they are bred more for special characteristics," said Deaton.
Specific varieties can be selected for protein content, helium color, seed size, fiber and oil content depending on the intended end use. Premiums being offered on 2019 contracts currently range from $1.75 to $2.25 per bushel. In some areas contracted with Rogers Grain, they saw an average of 80 bushel per acre in 2017 making a nice profit margin for contracted farmers.
"What we have learned over the last 5 years is that at this point the demand is much greater than the supply. As more growers get interested in our program, I don't know if that will balance out a little bit, but our experience has been that we need more producers," said Deaton.
Even with recent political action and tariffs, Rogers Grain saw little impact beyond a few logistical challenges as some shipping routes changed.
"Buyers overseas have a very vested interest in North American non-GMO soybeans. We can produce the highest protein soybeans in Ohio and the southern Indiana valley than anywhere else in the corn belt," Deaton said. "It might be weather patterns or soil conditions, but ours are higher protein and quality than they will be in western Illinois or Iowa."