OSC Welcomes Julia Brown as Communications & Project Coordinator
July 16, 2018 Ohio Soybean Council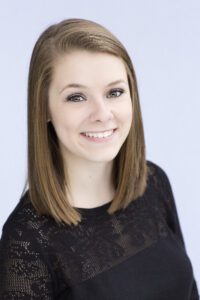 The Ohio Soybean Council (OSC) is excited to welcome Julia Brown to the staff as Communications & Project Coordinator. In this role she will be responsible for content creation, editorial writing and editing, event management, digital marketing and social media outreach to both farmers and consumers.
"Julia is a great addition to our staff and I'm happy to welcome her to the team on behalf of the entire board," said Steve Reinhard, OSC chairman. "I really look forward to working with her."
Julia is a recent graduate of the Ohio University E.W. Scripps College of Communication with a Bachelor of Science in Journalism. While attending Ohio University she wrote for Thread magazine and served as Copy Chief and Deputy Editor for Southeast Ohio magazine. Julia is also a former web correspondent at the Scripps College of Communication Dean's Office and public relations assistant for the Kennedy Art Museum.
Julia grew up in Sunbury, Ohio where she graduated from Big Walnut High School.