President's Column: September – October 2022
September 6, 2022 Ohio Soybean Association
For farmers, it's no secret that fall is one of our busiest times of year. Long days away from loved ones are tough, but the feeling you get when you finally finish your last field is the best. While we are working hard to bring in the harvest, our Ohio Soybean Association (OSA) and Ohio Soybean Council (OSC) organizations are working hard to ensure that the beans we bring in will have places to go.
Two of OSA's recent wins include the USDA double crop insurance expansion, which covers virtually all Ohio counties. OSA met with the Risk Management Agency in June to provide feedback on what this expansion would mean for farmers. In another win for OSA, a new law has gone into effect that requires a landlord who wants to terminate a lease to provide written notice of termination before September 1. Both of these changes will allow farmers to make informed decisions about their operations and farm more freely.
I want to remind you that these strides are in large part thanks to our members. From farmers to researchers to agribusiness leaders, your membership helps us continue this policy work on behalf of the soybean industry across the Buckeye State. If you are looking to join us for the first time or renew your membership, September is the perfect time to do so. We will be running a promotion at Farm Science Review (September 20–22) where you can save $20 on a new or renewed membership. Be sure to visit us at Booth 441 at the corner of Friday Ave. and Tractor St. to take advantage of this great offer and learn more about the work we do for Ohio's farmers.
Finally, I want to highlight a leadership program that is open to all Ohio farmers who are 21 or older. The American Soybean Association's (ASA) Corteva Young Leader Program enhances participants' skills through leadership, communications, and issues-based training, while also building a strong peer network to generate increased success in participants' businesses and communities. Thanks to the generous support of ASA and Corteva, the program is free of costs to all participants. The program spans two phases, which will take place at the Corteva Global Business Center in Iowa and at Commodity Classic in Orlando. The skills that are required to farm are the same that are required of good leaders. Those looking to become innovative and engaged growers to serve as the voice of the American farmer should apply before September 30 by visiting www.soyohio.org/YoungLeaderApp.
Wishing you all a safe and plentiful harvest!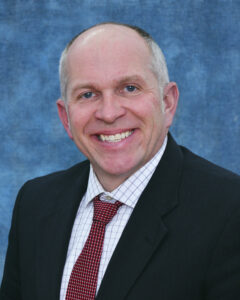 Patrick Knouff
OSA President
Shelby County soybean farmer