Airable Lab Personnel – Dylan Karis, Lead Chemist
February 18, 2022 Ohio Soybean Council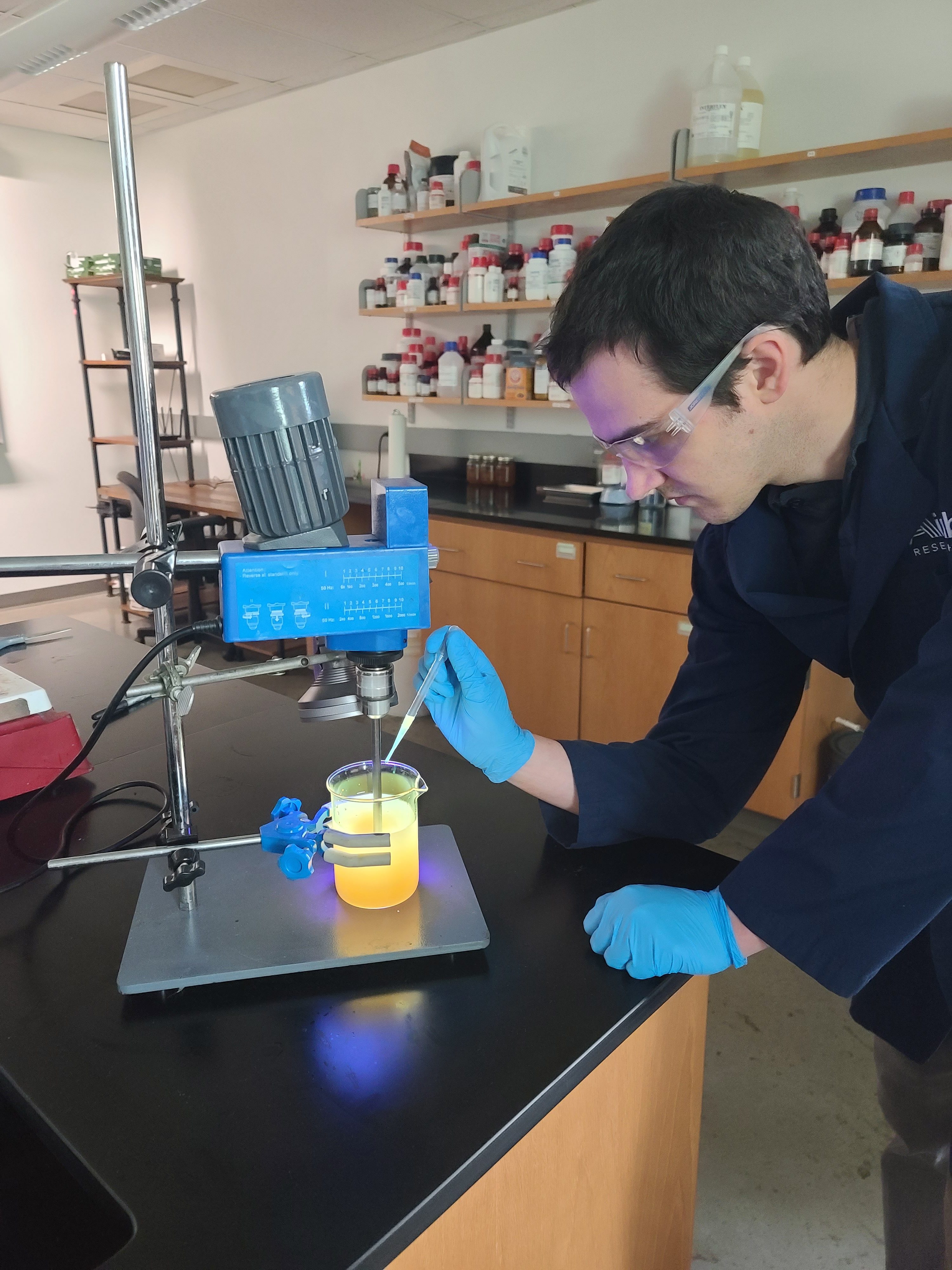 Dylan Karis never knew that soybeans could be so versatile, that their potential applications go way beyond vegetable oil and tofu. That is, until he became Airable's lead chemist. He joined the Airable team in 2020, bringing a PhD in chemistry and a whole lot of experience synthesizing polymers. Now he gets to apply all that knowledge to work that is less academic and more focused on real-world utilization. He's an advocate of a sustainable economy, and to make that future a reality, R&D has to go beyond the chemistry lab and lead to something with commercial value, something that industry will actually adopt and use.
That outcome is better for Airable's prospects as well! "People, industry, and legislation are all trending towards biobased products," says Dylan. "Airable and OSC were working on new uses for soy before companies had to make this shift… Being ahead of the R&D curve allows us to leverage our soy-based expertise to lead companies towards implementing soy-based technologies. When these companies adopt soy-based practices, it's a win for the farmer and a win for sustainability."
Outside of the lab, newlywed Dylan spends time with his wife Ashlynn (married in October 2021—mazel tov!) and his rescue cat Pumpernickel. You can catch him on the slopes (snowboarding) or the cliffs (mountain biking and hiking).