Farm Tours Help Students Better Understand Soybean Farming
November 6, 2019 Ohio Soybean Council
As the old saying goes, show — don't tell. For the Ohio soybean checkoff-funded program, Future Eats, this saying is useful when trying to educate students at The Ohio State University (OSU) about modern agriculture. The best way to educate students about how today's farmers grow crops is to bring them on a farm tour. Since October 2018, Future Eats has held three farm tours with students from OSU, with participants ranging from people who grew up in rural Ohio to students who grew up 30 minutes outside of New York City.
To gauge the farm tours' impact on students, pre- and post-tour surveys were distributed on the bus rides to and from farms. Beforehand, students generally had neutral perceptions about farming. They ranked their perception of farming at a three on a scale from one to five (with five being strongly positive). Before visiting the farms, many students had concerns about GMOs, the use of chemicals on farms and how farming will support the growing population.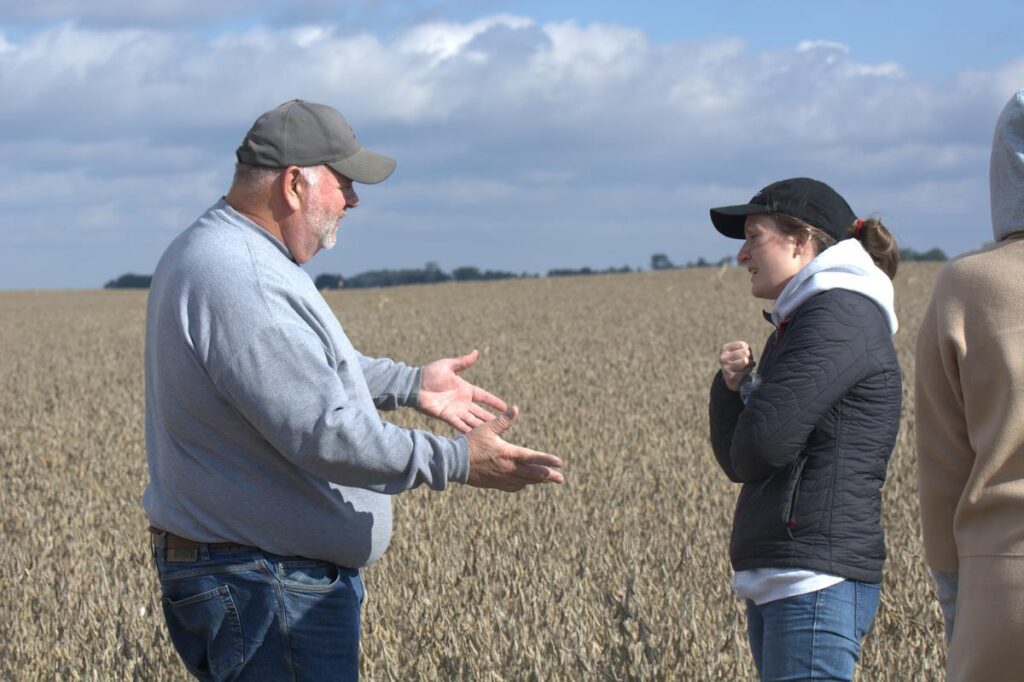 One of the groups included students from the W. K. Kellogg Foundation and Bobby Moser Food Security and Sustainability Learning Community, which is a group of students on campus who are all interested in issues related to creating secure, resilient and sustainable food systems in environmentally and socially responsible ways. Another group was comprised of the Citation Needed club, which focuses on educating students on how to effectively communicate about science and agriculture to a consumer audience. Though both of these groups have an interest in food and food systems, few of the students involved had set foot on a grain farm before.
Students in the different tour groups visited three different farms in Clark, Logan and Delaware Counties, ranging in size from a few hundred acres to over 3,000 acres. Tours focused on sustainability, trade and technology. Students also participated in agriculture career exploration activities, which showed them that there are endless possibilities for careers in agriculture, even for majors that might not seem ag-related at first.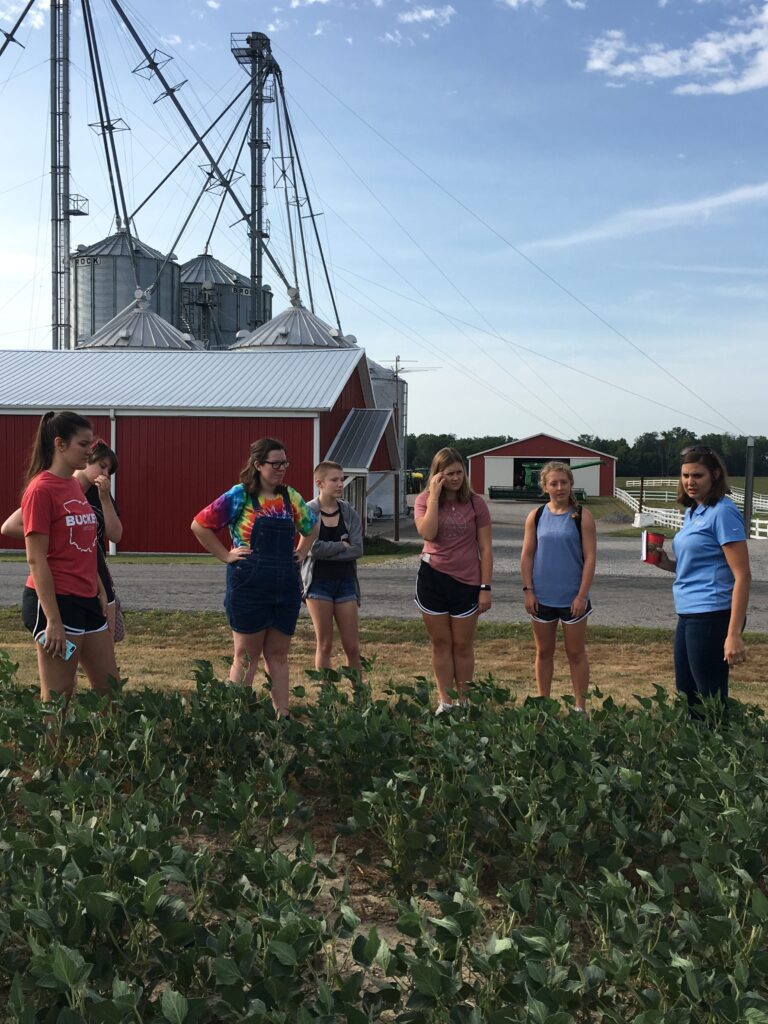 For Logan County soybean farmer and Ohio Soybean Council board member  Bill Bayliss, the tour on his farm was a fun opportunity to share modern farm practices with people who know very little about farming. "I really enjoy being able to open my farm up to these students and give them an inside look at what life is like on my farm," he said. "Many misunderstandings surrounding agriculture just come from a lack of experience on farms. If we can get students on farms to see what farmers are doing every day, that makes a big impact."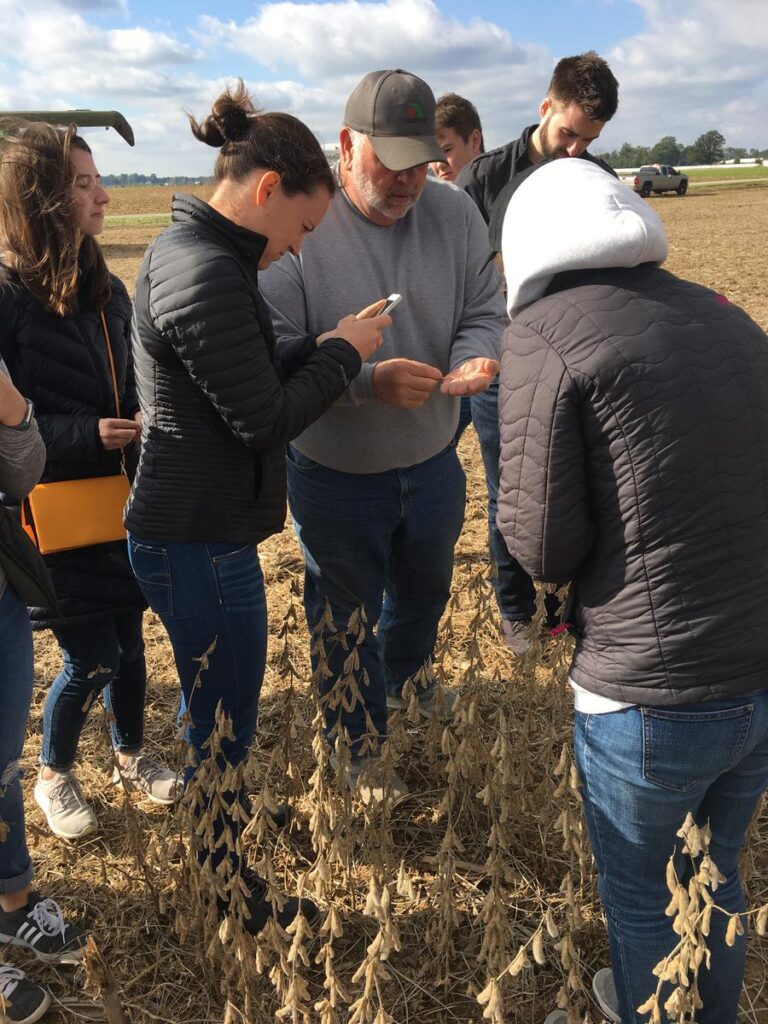 After the tour, students' ranking of their perception of farming jumped to 4.5. Students enjoyed learning about the technology used on farms, how and why farmers use chemicals and appreciated the open, honest conversations that were had.
According to one student survey, "By learning more about the details and struggles that come along with farming, I can now say it is more sustainable than I originally thought."
To learn more about how the Ohio Soybean Council is using checkoff dollars to engage with OSU students, visit futureeats.com.