GrowNextGen Ambassadors Educate 24,000 on Ag and STEM
November 6, 2019 Ohio Soybean Council
Just because it's summer doesn't mean that learning has to stop. Just ask the GrowNextGen ambassadors involved in the Exploration of Modern Farming program, funded in part by a grant from Battelle Foundation and the Ohio Soybean Council Foundation. The program, now in its second year, provided opportunities for students, parents and community members to learn about modern farming through STEM activities.
Ten college-age ambassadors from four Ohio colleges, including Heidelberg University, The Ohio State University, the University of Dayton and Wilmington College, visited after-school programs, STEM summer camps and county fairs. This summer, GrowNextGen ambassadors reached over 24,000 people. Five topics were included during the outreach events: thermal light, biodiesel fuels, soil compaction, agricultural engineering and plant structure. Hands-on activities and experiments let students engineer and operate a design, and observe and draw conclusions.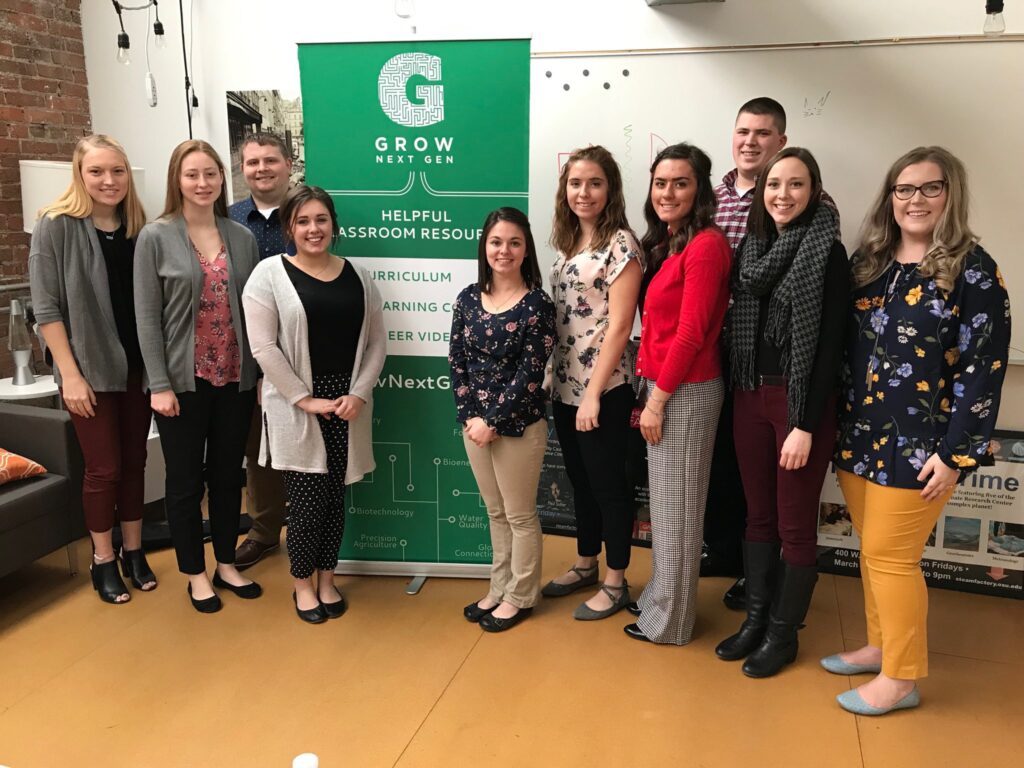 In May, the Ohio Soybean Council Foundation was awarded a grant from Battelle's STEM Grants program which aims to provide funding to organizations that provide quality STEM education experiences for the next generation of innovators. At a ceremony to recognize and celebrate the 2019 STEM Grant program awardees, Aimee Kennedy, Senior Vice President for Education, STEM Learning and Philanthropy at Battelle, spoke about the importance of making STEM accessible to all students. "We value partners," she said, emphasizing the value of working together for better education. Battelle President and CEO Lou Van Thaer talked to the group about the importance of having an education and teachers' roles in creating meaningful learning experiences". Battelle gave 19 STEM awards this year.
Wilmington College student Shaye Creamer, who heads up the Exploration of Modern Farming outreach, talked to the audience about "the power of informal education" and how it engages the audience in a variety of places and ways.
Back in February, ambassadors received specialized training at The Ohio State University's STEAM Factory in the following activities to share with audiences all across Ohio:
GrowNextGen's Shaye Creamer, Abby Motter, Mary Buehler and Jane Hunt helped these ambassadors practice their presentation skills and get ready to present to thousands of Ohio's consumers about precision agriculture, soy food science, eggs and animal agriculture, biofuels and soybean seed necklaces.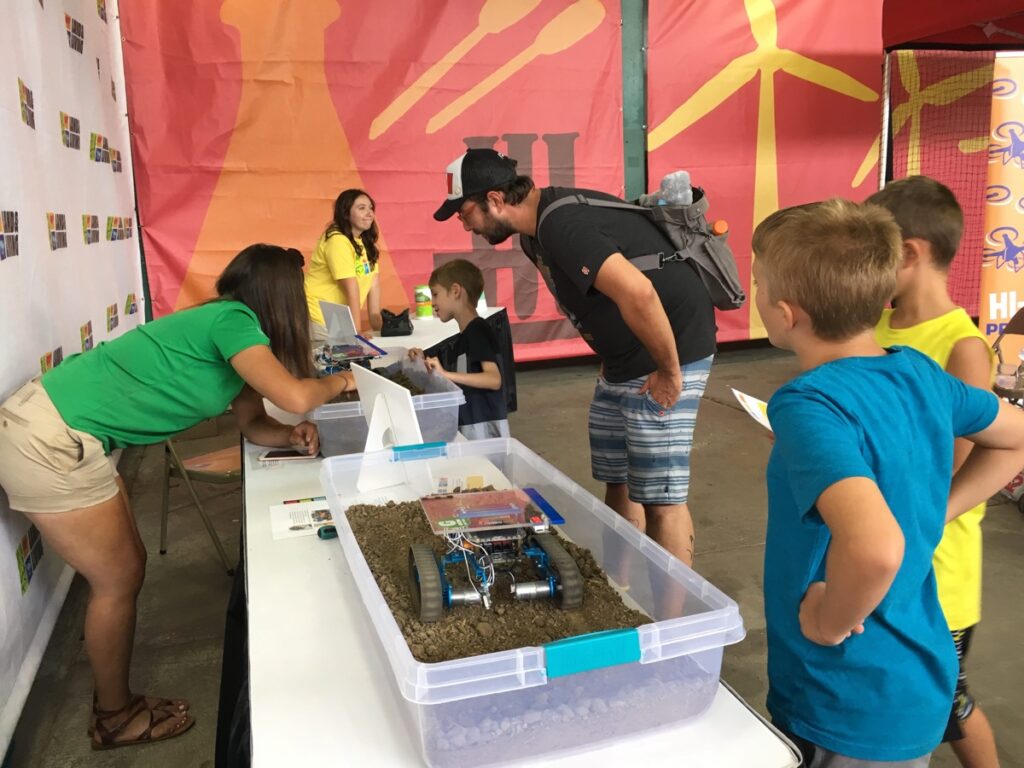 "I am honored to have worked with an amazing ambassador team this year," Creamer said. "These are hardworking individuals dedicated to agriculture and to reaching Ohio consumers through their passion of educating and advocating." Creamer, who is studying agriculture education and animal science, said the program has helped her grow as a leader and facilitator, and gave her the skills she'll need in her own classroom. "My favorite part of being a lead ambassador has been working with our team to create and facilitate over 45 outreach events that have reached over 24,000 individuals," she explained.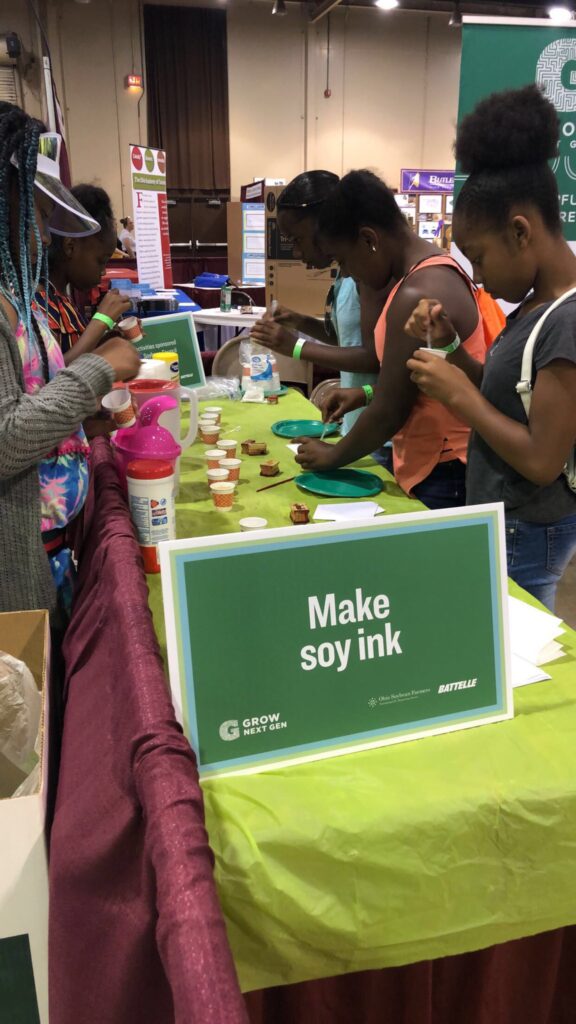 GrowNextGen is the Ohio Soybean Council's checkoff-funded program that brings agriculture science to the classroom by providing real-world educational tools to engage the next generation workforce. GrowNextGen helps expose students to different career fields in a thriving industry. To learn more about this program and other ways GNG is preparing the next generation for careers in agriculture, visit grownextgen.org.