Meet OSC's Summer Intern Courtney Heiser
June 20, 2019 Ohio Soybean Council
Courtney Heiser is serving as the Ohio Soybean Council Summer Intern this year. She was raised on a family farm in Attica in Seneca County where her family raises soybeans, corn and wheat. She studies Agricultural Communications at The Ohio State University and was a recipient of an Ohio Soybean Council Foundation scholarship this year. After graduation, Heiser would like to work for an agricultural organization or cooperative communicating and educating to both farmers and consumers.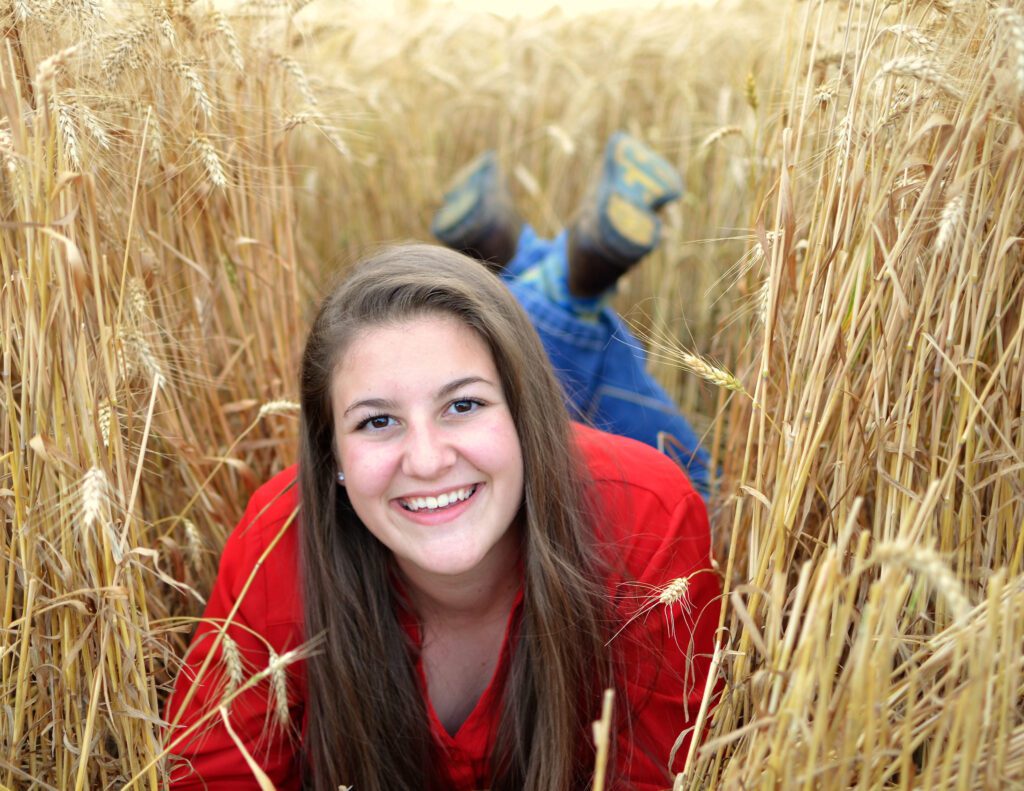 Q: Why did you decide to study agricultural communications?
A: Throughout high school, I was actively involved in my FFA chapter, but it wasn't until the end of my junior year, when I job shadowed several marketing and communications directors involved in the agricultural industry, that I decided I wanted to be an agricultural communicator.
Q: What other professional organizations or activities are you involved in with agriculture or, more specifically, soybeans?
A: In addition to being a Student/ Young Adult member of the Ohio Soybean Association, over the past year, I have become actively involved in the Ohio Farm Bureau Federation. In February 2019, I was able to participate in OFBF's Young Ag Professionals program which allowed me to connect with other leaders in the industry. I enjoyed my experience and I am currently working to develop a Young Ag Professionals in Seneca County.
Q: What achievements are you most proud of to date?
A: Last year I had two opportunities to travel to Washington, D.C., with the American Soybean Association for both their Ag Voices of the Future Program as well as their Advocacy Communications Team. These opportunities have helped me achieve many other goals and given me the resources to better speak up for our soybean farmers.
Q: What was your favorite project so far?
A: Although I have lots of fun and educational projects, I have loved managing the social media pages. I have learned a lot about what our followers want to see in addition to enhancing my design skills.
Q: What are some of the challenges facing soybean farmers today? How do you see the checkoff addressing these issues?
A: Farmers face many challenges daily, but one that stays pertinent is the gamble of market prices. With the market still not recovered from the tariffs placed on China, the Ohio Soybean Council invests checkoff dollars to develop new, innovative uses for soybeans and their by-products.
Q: What is something that you've learned about the soybean checkoff that surprised you?
A: The checkoff provides funding and support for many initiatives such as Future Eats, Field Leader, Grow Next Gen and Precision Ag Reviews. These organizations are helping both farmers and consumers, and I think it is a great investment to continue to bridge the gap from farm to fork.