President's Column – July-August 2022
July 11, 2022 Ohio Soybean Association
We are entering one of my favorite times of the year — fair season! My family is always busy come the end of July with the Shelby County and Ohio State Fairs. Through 4-H and open shows, my kids and I have taken show pigs to both fairs. Many of you can relate to the stress that comes with show-day preparations but getting to share the summer and memories with your family makes it completely worth it. I look forward to seeing everyone in Columbus July 27 – August 7 for the first full-force State Fair since 2019. Both the Ohio Soybean Council (OSC) and Ohio Soybean  Association (OSA) will be at the Land & Living Exhibit in the Nationwide Donahey Ag and Hort building for the run of the fair.
In May, President Biden announced his administration's three-pronged plan to support American farmers. These new flexibilities could include increasing the number of counties eligible for double cropping insurance, increasing technical assistance for technology driven precision agriculture and doubling the funding for domestic fertilizer production. OSA applauded the administration for recognizing the resources farmers need to boost production and aid in lowering global price hikes.
OSA is visiting Capitol Hill in July to talk policy priorities with our legislators. Several OSA board members will be discussing the 2023 Farm Bill, infrastructure funding, biofuels and so much more. By continuing to talk with our representatives, Ohio soybean farmers have a presence and a voice at our nation's capital.
Legislative maps for the Ohio House of Representatives and the Ohio Senate have been finalized following Ohio's redistricting process and the primary date has been set for August 2. Regardless of your party  affiliation, make sure you take the opportunity to vote. Voters can find out which Ohio House, Senate and congressional districts they live in with the Secretary of State's "Find My District" tool: https://www.ohiosos.gov/elections/ohio-candidates/district-maps.
As always, OSA relies on input from our members to influence our policy efforts. If you have any input or concerns surrounding the 2023 Farm Bill, contact Emilie Regula Hancock at eregula.hancock@soyohio.org. And stay up to date on the latest OSA news by becoming a member at SoyOhio.org/membership.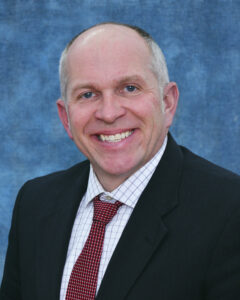 Patrick Knouff
OSA President
Shelby County soybean farmer