September 3, 2019 Ohio Soybean Council
Mike and Todd Feazel have been in the roofing business for nearly three decades. While they started out with a traditional roof replacement company, they have become innovators in the roofing industry with the development of Roof Maxx — a soy-based sealer that can extend the life of a shingle roof. Roof Maxx was developed with support from the Ohio Soybean Council and soybean checkoff, including research to help improve the original product.
While in the roofing business they saw a need for a product like this and sold their roof replacement business to pursue the development of what became Roof Maxx and launched their next small business, Roof Revivers, where they were able to get their product into the marketplace and see firsthand how well it was received by home and business owners that wanted to extend the life of their roof for a fraction of the cost of replacement.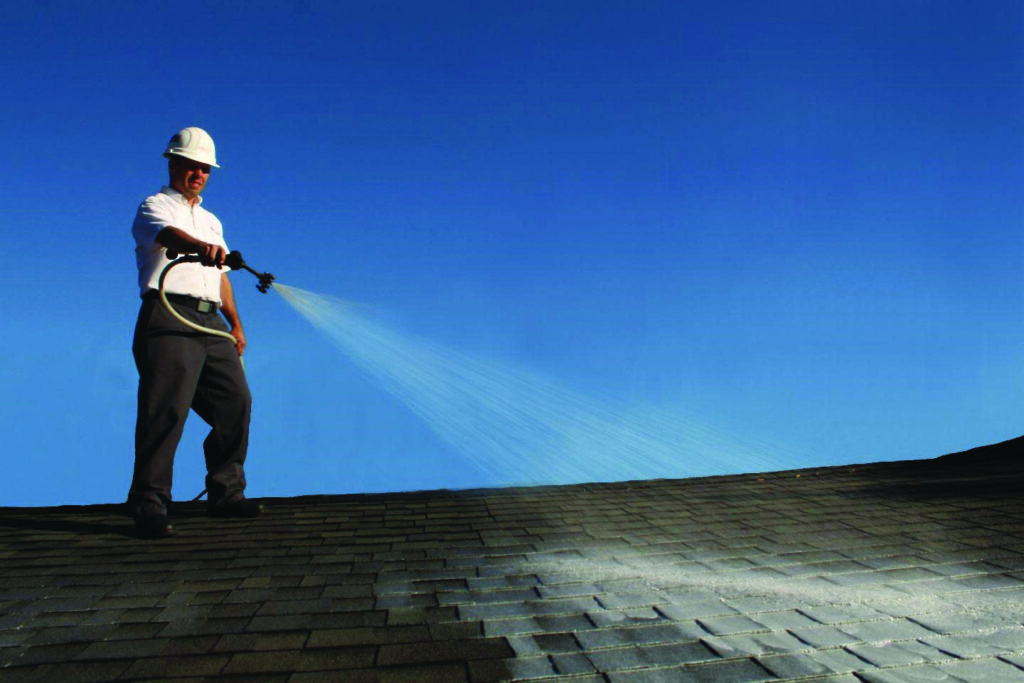 Roof Maxx restores the flexibility and water repelling qualities in roofing shingles to extend the useful life for five to ten or even 15 years with additional applications. Not only a money-saving option for the customer, Roof Maxx also has significant environmental implications, helping to reduce waste and keeping roofing materials out of landfills.
A successful product led to increased demand and allowed the Feazels to create one of today's fastest growing business franchise opportunities. In June of 2017 they developed Roof Maxx Technologies to expand their reach offering dealers the prospect of signing up for one or more territories where they are able to sell and apply Roof Maxx. Since last September, they have signed over 200 dealers accounting for nearly 300 territories across the nation.
"People are seeing the value and there's never been anything like it. The bio-aspect adds a lot to it — the main driver is economics and saving people money — but being a green product helps, especially on the west coast and areas like Asheville, North Carolina, or Boulder, Colorado, where there are more people with that mindset. Across the board, if people can save money and be green, too, it feels good," said Mike Feazel.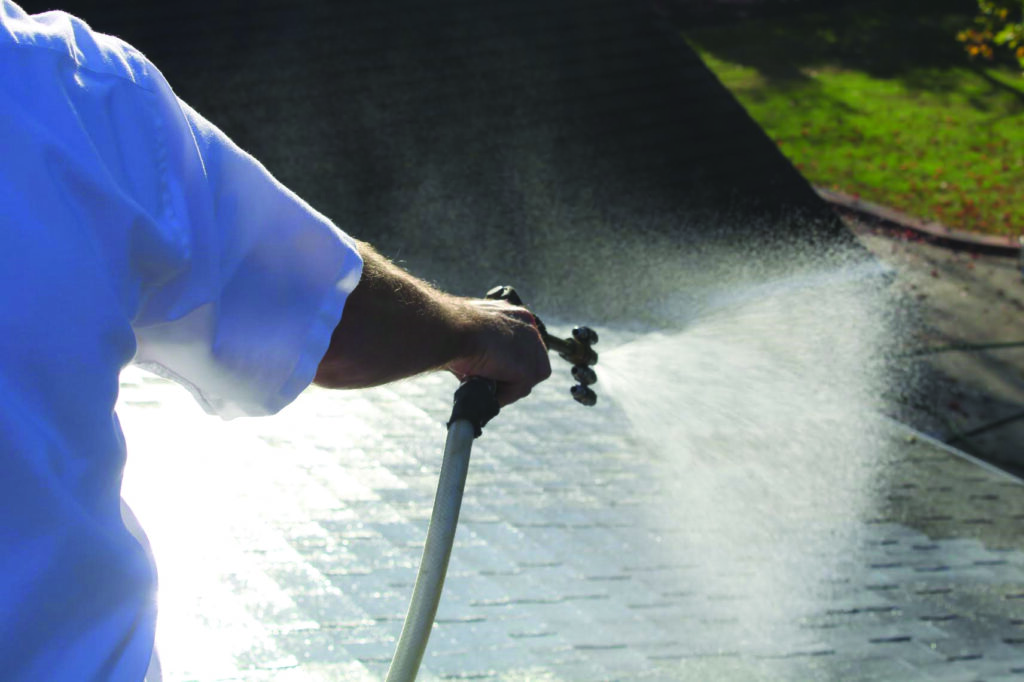 Feazel estimates they've used 20,000 gallons of soy which could easily be 200,000 gallons next year and will continue to grow as they continue to expand.
"We're in process of moving and expanding manufacturing, we've brought on new employees. We went from six to almost 20 in the last three months — our staff is growing quickly. I think it's nice for farmers to see where their dollars are going when the Ohio Soybean Council and checkoff support opportunities like these," said Mike Feazel.
The U.S. roofing industry produces more than 12.5 billion square feet of shingles each year. At the same time, the industry generates around 11 million tons of waste from tearing off shingle roofs that have passed their useful life. Roof Maxx is putting a significant dent in those numbers and only shows signs of growing. With a standard untreated shingle roof having about a 15-year lifespan, Roof Maxx can essentially double the life of those roofs and cut waste while supporting soybean farmers.